Top 3 Christmas Party Trends for 2017
18 July 2017, by Paula Scott
Our PR, Paula Scott, picks out three stunning Christmas Party themes for 2017 and considers menus to match.
It's July, so for anyone working in the events industry this means Christmas Party planning. Our research team has identified three key themes for this Autumn/Winter season and the kitchen are developing some new menus to match.
Lustre and shine - vintage glamour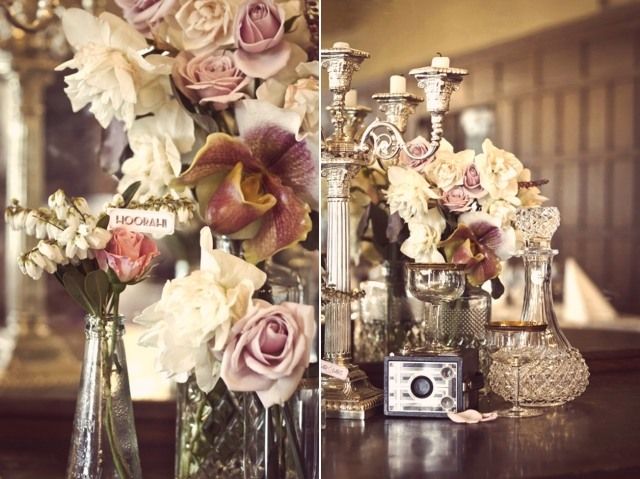 Our first theme is glossy but this is more rose gold and antique silver than high-shine space-age chrome.  It's old school Hollywood glamour seen through a vintage millennial prism; certainly an opulent and sumptuous feel for parties. Twigs are more likely to be sprayed old gold or bronze than silver, while lace tablecloths decorated with matt gold sequins and champagne-coloured napkins might bring an elegant warmth to tables.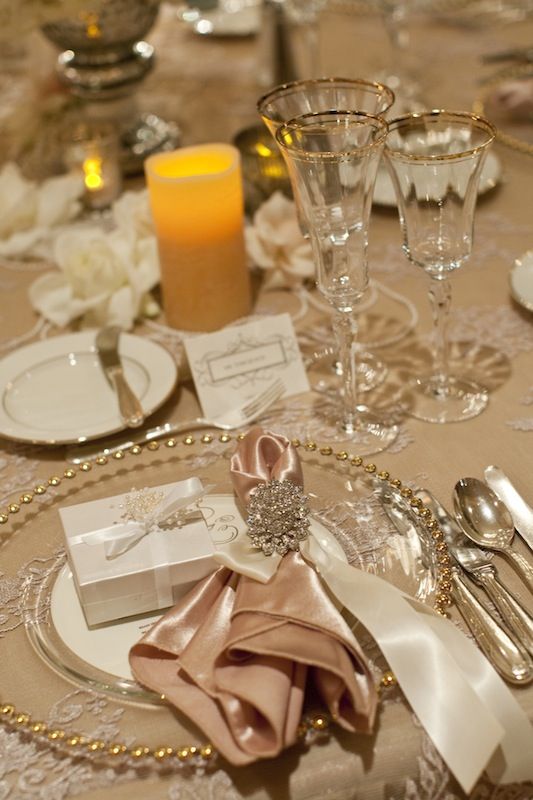 Dark dusty pink rose petals scattered around candelabras on aged mirrors might make an appealing centre piece and the current trend for vintage style glassware would be a perfect fit. Delicate pinks, purples and rose gold would work well for your tableware although a minimalist stoneware might offer a contemporary twist.
"Lustre and shine" deserves a menu which feels luxurious and extravagant.    We're experimenting with warm spicing in traditional winter dishes as well as  ways to put some extra glitz into British seasonal produce. Our chefs are experimenting with full flavoured meats like duck and beef, heritage vegetables roasted in garlic and herbs, plums, berries, almonds, walnuts, truffles, cream and gold leaf.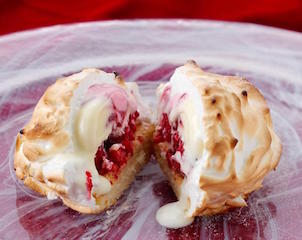 Ice white – tech and edgy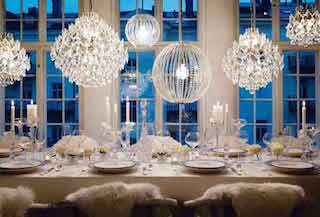 White has never been more fashionable and we are predicting this will be a strong trend of Autumn/Winter 2017. Textures will be important so we're expecting to see plenty of faux fur and feathers as well as glass, silver and chrome. This is a look which lends itself to a high-tech feel so it could be the event to roll out the latest gadgetry – let your guests share their party experience with everything from Facebook live streaming and social hotspots to selfie-booths and AR.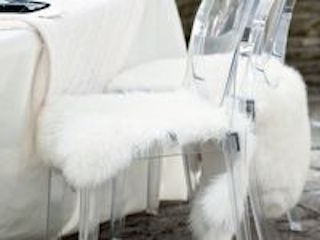 Laser lighting, ice sculpture, cutting-edge greenery and ghost chairs would compliment this look as would geometric plates and platters in white, chrome and frosted glass.
Food for this theme needs to be clean, sharp and contemporary. We're looking at lighter options with fish, pork and raw slaws, and we're revisiting our superfood menus to give them a Christmas twist. This sharp contemporary theme deserves impactful food delivered with innovative presentation to surprise and delight your guests –  we're thinking chilli and turmeric, blueberries and yuzu,  salmon and monkfish,  crispy Asian vegetables, Icelandic yoghurt, manuka honey and dry ice.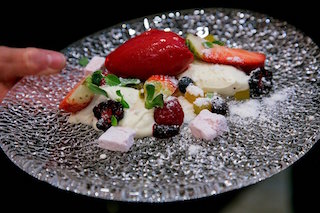 Neon brights – bold and unexpected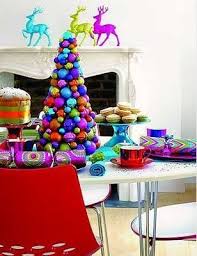 Christmas is going multi-coloured this year with turquoise, pink, orange and lime central to this "Scandi-goes-Acid" trend. And while this theme does have a handmade, crafty vibe – think pompoms, felt figures and wooden decs – there is plenty of shine too. Silver and white baubles decorated with bright colours, glittery fake trees in anything but green  and of course, you can go crazy with neon and LED lighting.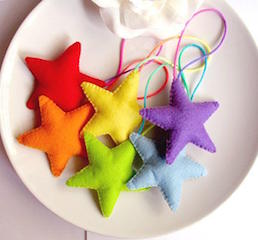 It's no holds barred for the florist who should be encouraged to clash colours to their hearts content and limit any designer greenery. We would keep the table clothes white but get creative with bold tableware, coloured glasses and contemporary cutlery.
Food wise we are working up a modern quirky menu with a Scandinavian influence. Some light touches -  shellfish, tuna, samphire - but depth as well. Venison feels like a must and we're working with earthy vegetables like beetroot and sweet potato. This theme will need a burst of citrus zest to match the colour scheme so we're thinking about desserts with a tropical influence – coconut, mango and limes are all on order!

If you would like to chat to us about themes and menus for Christmas, give us a call on 0208 665 1855  or email anne@jacksongilmour.com